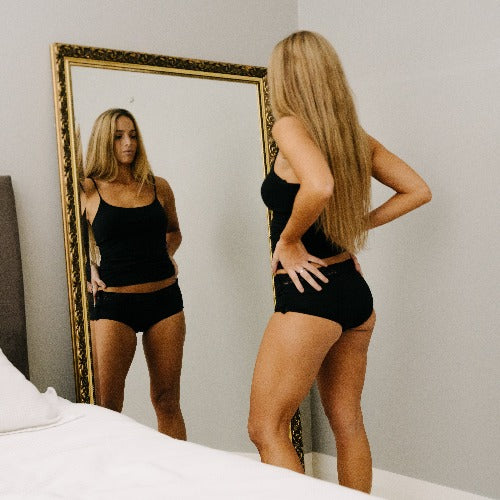 THE KNICKER THAT CHANGE
 

EVERYTHING

 

AND THAT OPEN ON THE SIDES
No need to undress to change your knicker !
Why a BLINX menstrual knicker ?
💉ABSORBE – With the latest absorbent LeakProof™ technology, our underwear will absorb your period, leakage or discharge without leaving any moisture or staining your clothes.

😌MAXIMUM COMFORT - Finally experience your period with peace of mind, no wet feeling, no leakage, no smell.

💯ELEGANT - No diaper effect, elegant design with a lace top.

⚕️YOUR HEALTH FIRST - Because we don't want any more products with toxic products that damage us, we developed a natural way to stop it.

🌍PROTECT THE PLANET - With BLINX you are helping to save the planet, sanitary pads are harming our health and the health of the Earth.

To wash your BLINX, rinse it in cold water and then machine wash at 30°.


HOW DOES IT WORK?
The LeakProof™ absorbent technology consists of three layers, the first draining, the second (double layer) absorbent cotton that absorbs the flow quickly and continuously and smothers the natural smell of blood. The third (double layer), a waterproof membrane.
AND THE COMPOSITION OF MY BLINX ?
Here it is:
Material 1: 92% cotton*, 8% elastane.
Material 2: 95% cotton*, 5% elastane.
Tulle: 85% Polyesther, 15% elastane.
*Cotton is certified Oeko-Tex Standard 100

WHY CHOOSE BLINX?
BLINX helps women do without the toxic products imposed by the hygiene lobbies. Our knicker do not leave any odor or trace of moisture and do not stain your clothes.


WHAT IS MY SIZE?

| | | |
| --- | --- | --- |
|  Size | Waist Circumference | Hip Circumference  |
| 8 | 66-70 cm | 92-96 cm |
| 10 | 70-74 cm | 96-100 cm |
| 12 | 74-78 cm | 100-104 cm |
| 14 | 78-82 cm | 104-108 cm |
| 16 | 82-86 cm | 108-112 cm |
| 18 | 86-90 cm | 112-116 cm |
| 20 | 90-94 cm | 116-120 cm |
| 22 | 94-98 cm | 120-124 cm |
| 24 | 98-102 cm | 124-128 cm |
| 26 | 102-106 cm | 128-132 cm |
WHAT IS THE ABSORPTION CAPACITY?

This will depend on the flow of each (more or less liquid, or with more or less losses) or the day of the cycle. On average, based on the feedback of thousands of users, BLINX underwear can be worn for an average of 12 hours.


NO DIAPER EFFECT?
Not at all! The fabrics we have chosen, both effective and fine, guarantee optimal safety and comfort. BLINX underwear is less than 2mm thick.


HOW TO WASH THEM?
It's very simple! After your period day, just rinse with cold water and put in the washing machine at 30°C or finish by hand with soap. The maintenance is identical to your other underwear. No dryer and no fabric softener!


WHAT IF I'M NOT SATISFIED?
If for any reason you are not satisfied, no worries. You can contact our friendly customer service team at any time to solve the problem.
Period better, like 200 000 women
Very pleased with my Blinx underwear despite my very (very very very) abundant flow. They are pleasant to wear, very economical and ecological!
Claire (@lesfoliesclaire)
Skeptical at first, the Blinx underwear quickly won me over, no feeling of dampness or discomfort. I went on a boating day and had no problems, I recommend them to all of you!
Lilly (@lillysirkis)
I find it so nice not to have a towel on top of the pants - you feel freer to sleep in any position at night and no stress during the day.
Angelina (@ wellness_with_angelina)
COMFORTABLE and ultra absorbent! A day at work in stifling heat and no streaks/spots/leaks. I recommend 3 more so that I can wear them for my entire week of rule.
Mary (@spottedbymary_)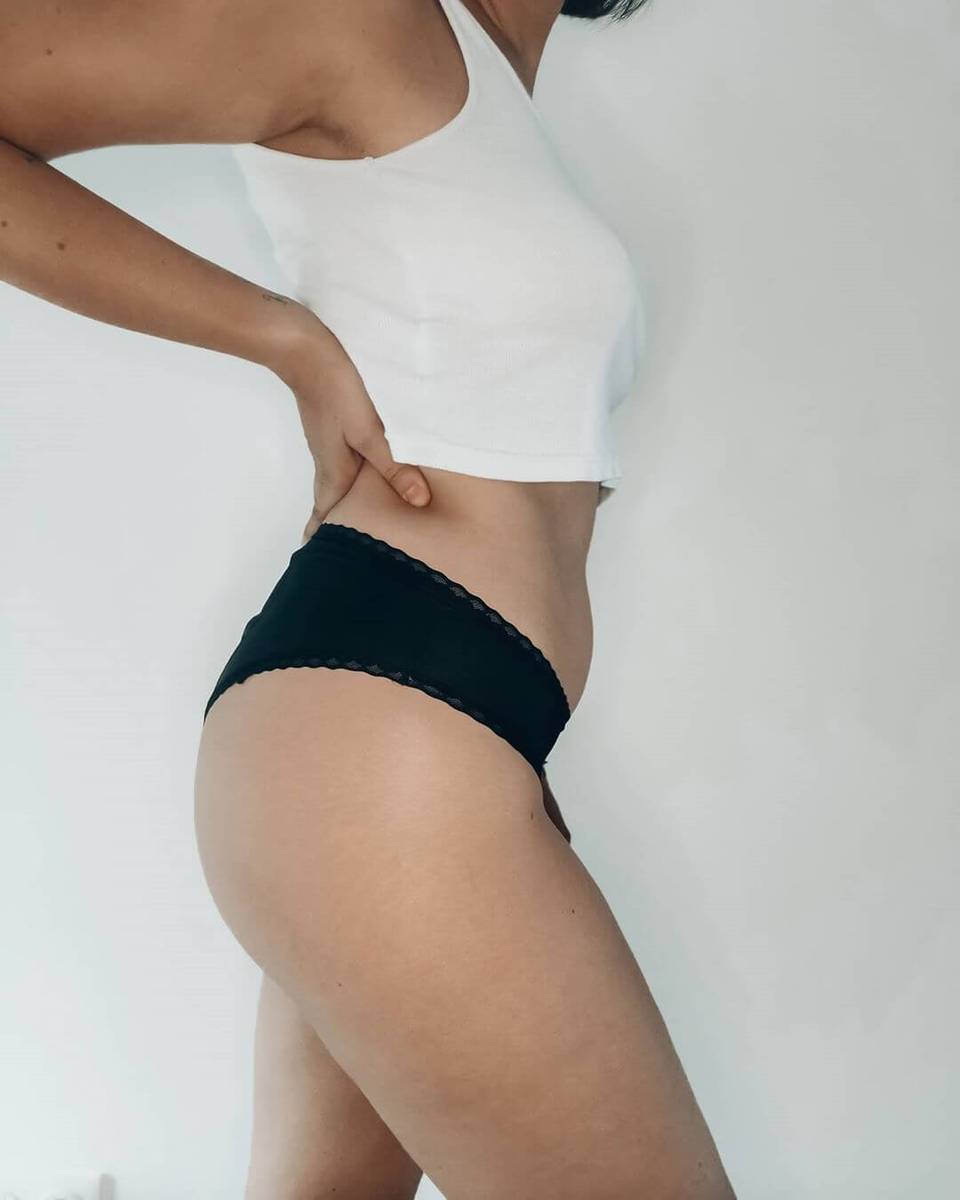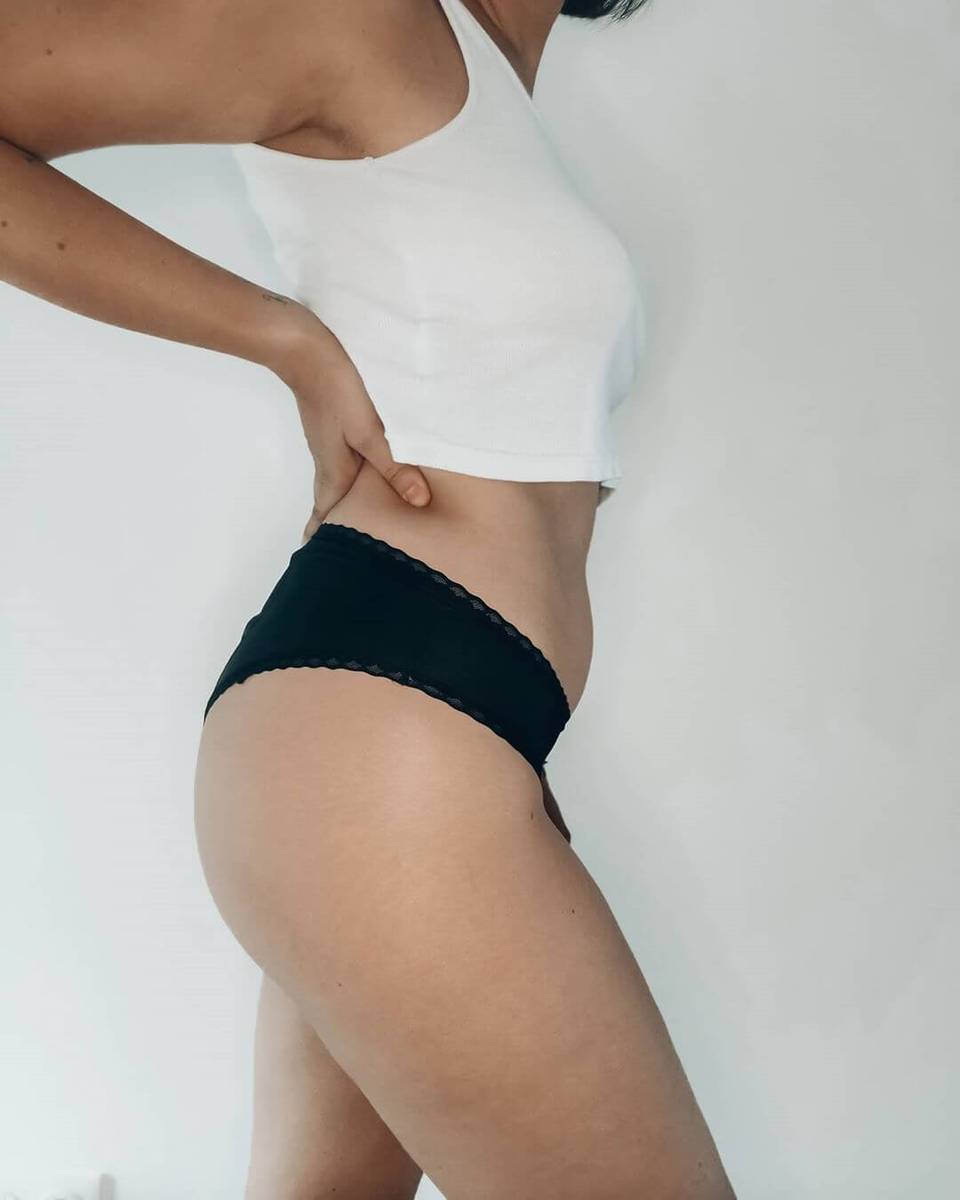 believe in better
ULTRA COMFY
LEAK FREE
12H OF PROTECTION
sustainable