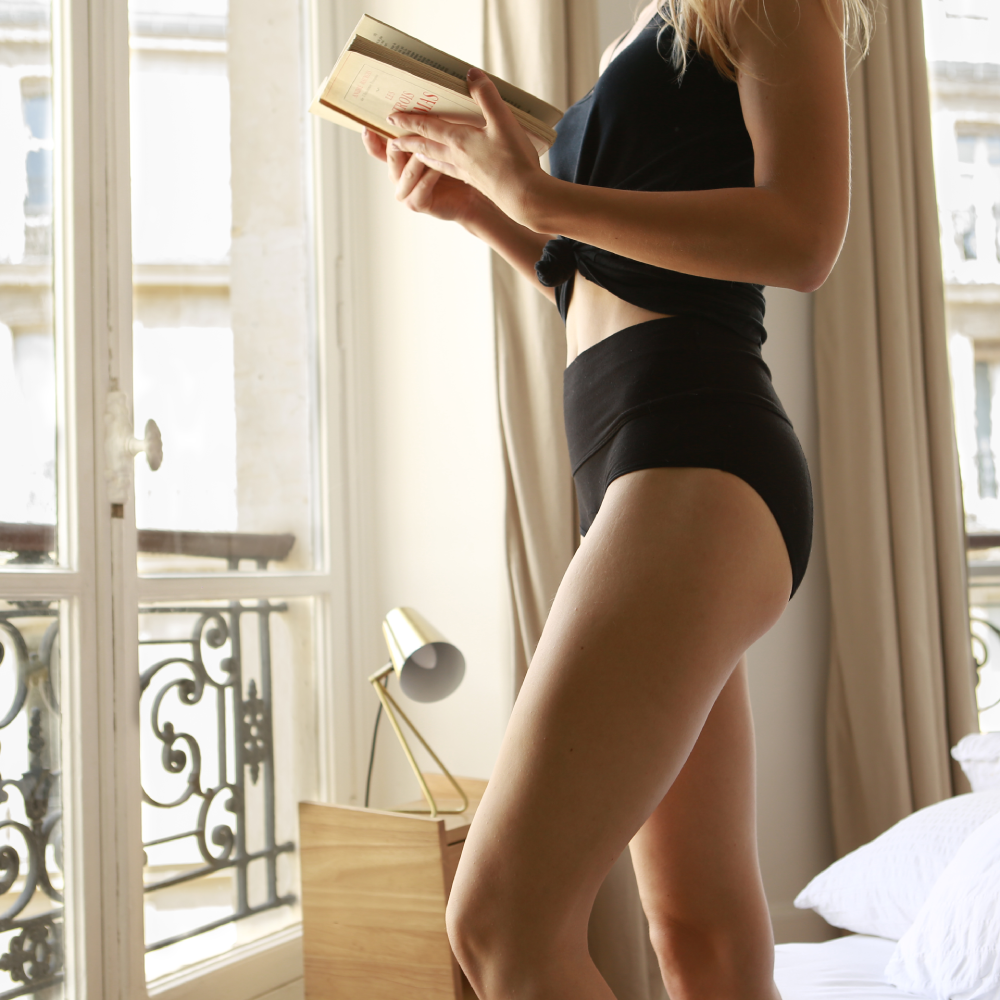 1

/3 HIGH WAIST MAXIE BOYSHORT
Discover Maxie even more comfy as your regular underwear, it will keep you covered during your period.

"I wear this to train in boxing, full contact! No way I'm going without the safety net of Blinx." Katheryne from London, heavy flow
Fabric & Care
Machine wash cold with mild detergent, do not bleach, tumble dry on low.

Gusset Top Layer (Moisture Wicking + Anti-Odor): 88% nylon, 12% elastane
Gusset 2nd Layer (Absorbent Fabric): 95% cotton, 5% elastane
Gusset 3rd Layer (Hydrophilic + Waterproof): 75% bamboo, 25% polyester
Gusset 4th Layer (Waterproof Membrane): TPU

Free from PFAS and other chemical treatments.


How does Leakproof period underwear work?
Our Leakproof Underwear features triple layer technology that ensures you stay fresh, dry, and protected. The anti-odor top layer wicks away moisture from your skin; the inner-layer absorbs the liquid and locks it in; and the leak resistant outer layer keeps any liquid from spotting your clothes.
How do I wash them?
Washing your leakproof underwear shouldn't be complicated, so we designed our products to be super easy to wash and care for. For best results, machine wash on cold with mild detergent, and either tumble dry on low (Super Leakproof Underwear) or lay flat to dry (all other Leakproof products). That's it! Pro tips: Don't use softener or bleach and never iron.

Is Leakproof period underwear breathable? Can it give me an infection?
Our Leakproof Underwear use natural moisture-wicking and anti-microbial materials in the gusset liner. They help prevent yeast infections by moving moisture away from your skin and inhibiting the growth of bacteria.
SIZE GUIDE 
| | | |
| --- | --- | --- |
|  Size | Waist Circumference | Hip Circumference  |
| 8 | 66-70 cm | 92-96 cm |
| 10 | 70-74 cm | 96-100 cm |
| 12 | 74-78 cm | 100-104 cm |
| 14 | 78-82 cm | 104-108 cm |
| 16 | 82-86 cm | 108-112 cm |
| 18 | 86-90 cm | 112-116 cm |
| 20 | 90-94 cm | 116-120 cm |
| 22 | 94-98 cm | 120-124 cm |
| 24 | 98-102 cm | 124-128 cm |
| 26 | 102-106 cm | 128-132 cm |
Period better, like 200 000 women
Very pleased with my Blinx underwear despite my very (very very very) abundant flow. They are pleasant to wear, very economical and ecological!
Claire (@lesfoliesclaire)
Skeptical at first, the Blinx underwear quickly won me over, no feeling of dampness or discomfort. I went on a boating day and had no problems, I recommend them to all of you!
Lilly (@lillysirkis)
I find it so nice not to have a towel on top of the pants - you feel freer to sleep in any position at night and no stress during the day.
Angelina (@ wellness_with_angelina)
COMFORTABLE and ultra absorbent! A day at work in stifling heat and no streaks/spots/leaks. I recommend 3 more so that I can wear them for my entire week of rule.
Mary (@spottedbymary_)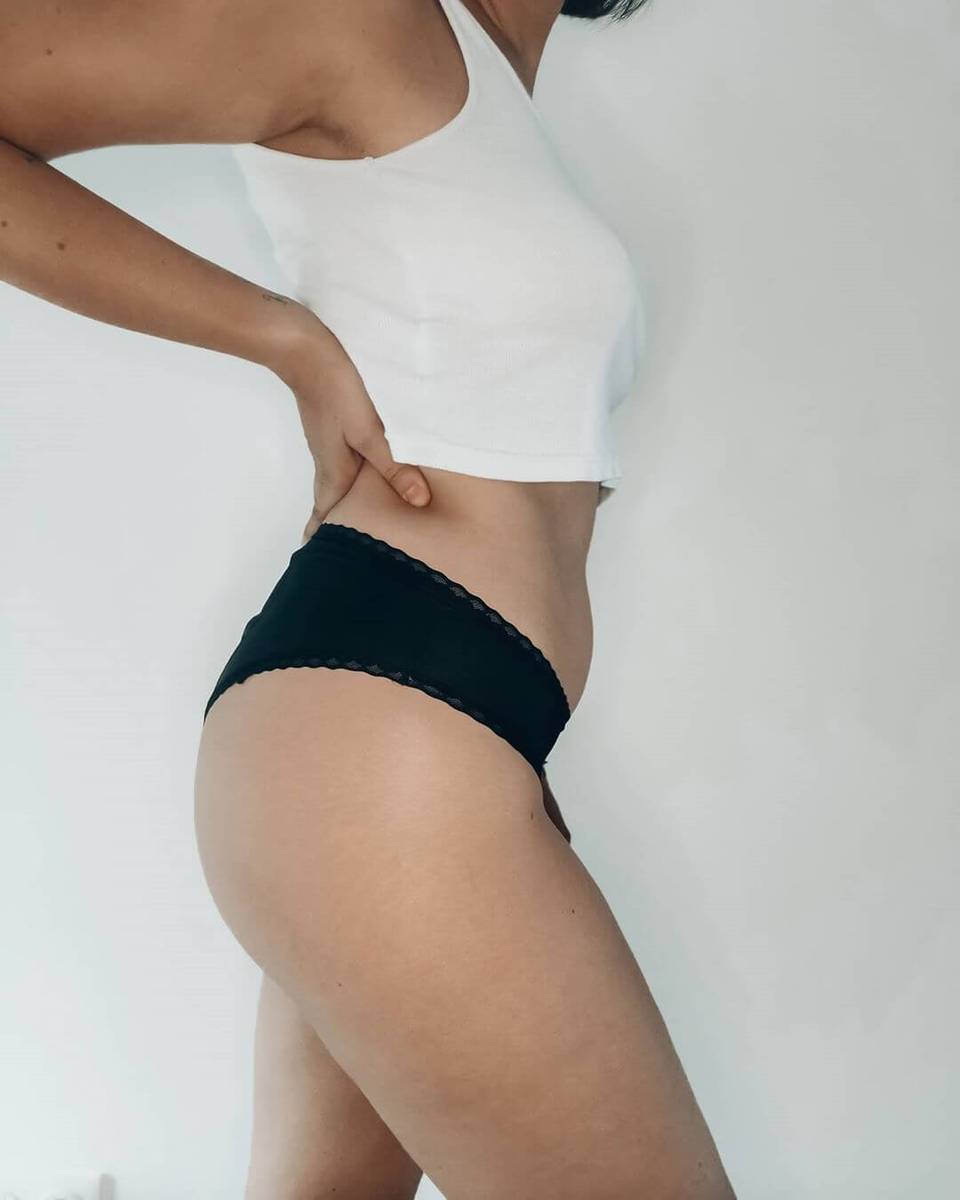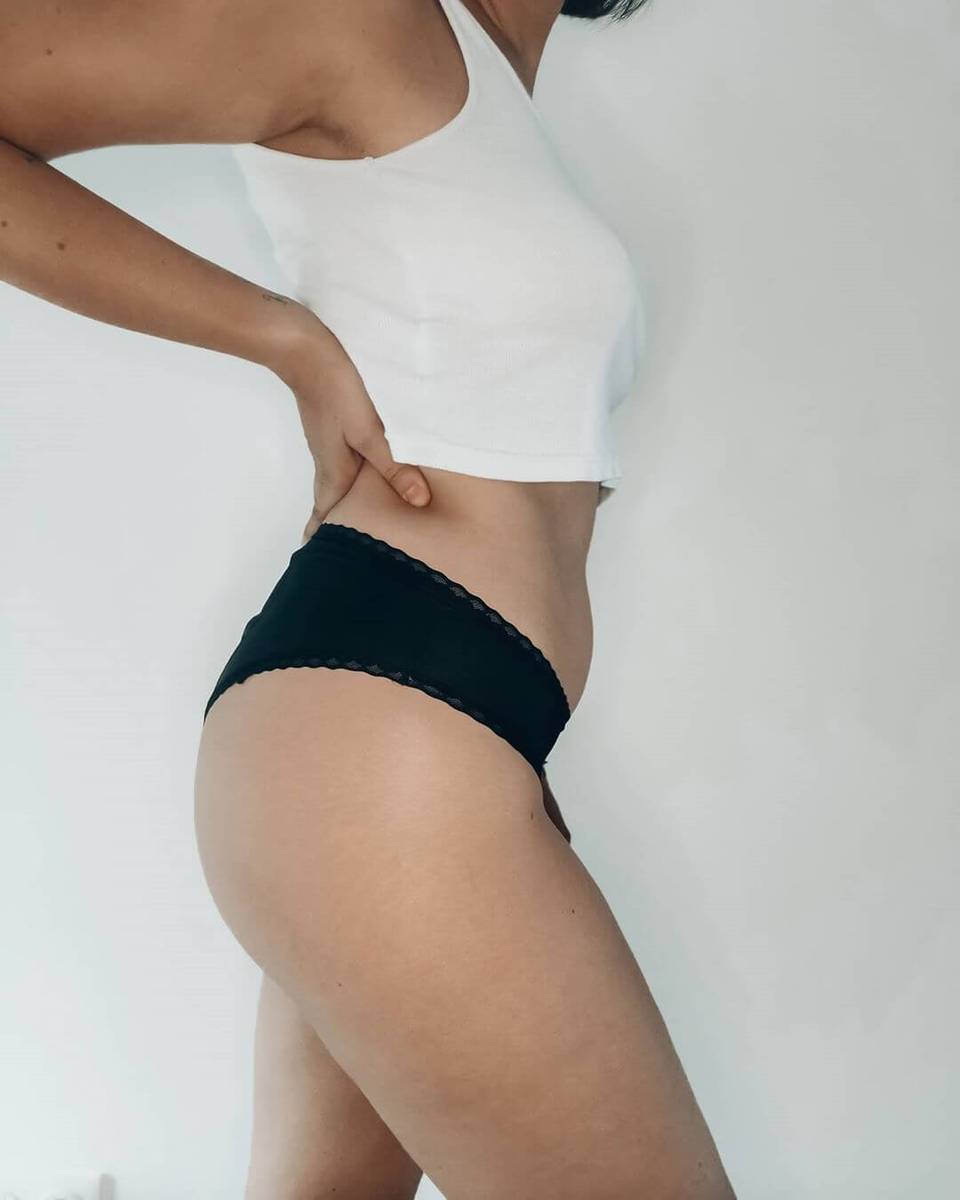 believe in better
ULTRA COMFY
LEAK FREE
12H OF PROTECTION
sustainable